Home »
Price slips in prominence for self-confident Chinese travelling shoppers
Price slips in prominence for self-confident Chinese travelling shoppers
3rd May 2018
The role of price has become less important for Chinese travelling shoppers, according to the latest data from CiR's Chinese Tracker study.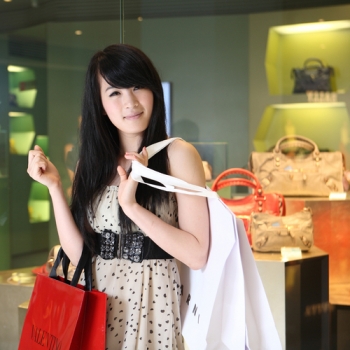 As it enters its second year, the Chinese Shopper Tracker 2018 – the latest 52-page report studying the Chinese travelling shopper – highlights that price has become a less critical driver.
Based on March 2018 data, some 34% of Chinese travelling shoppers cited 'cheaper price' as a purchase driver whereas the 2017 average was 41% of the sample, making it the top concern last year. This March, price had dropped to third in the list of prominent purchase drivers, with 'good quality' now at the top of the priority list at 40% (vs 38% in 2017).
Garry Stasiulevicuis, Founder and President of CiR, comments: "Pricing as a driver seems to have dropped back substantially in DF&TR while quality has come to the fore. The change could reflect improved shopper confidence due to the sustained strength of GDP growth in China translating to higher spending power. It may well also reflect the stronger spending now being seen in the Chinese domestic market where there has been a bounce-back in personal care, jewellery, cosmetics, and apparel sales in the first quarter."
Authenticity a priority, but not souvenirs
This year a new category among DF&TR purchase drivers was introduced: 'item authenticity'. It was the second most important driver with 36%, indicating that PRC travellers still have a widespread fear of buying a fake label. A controlled channel like DF&TR therefore offers them extra security.
There has also been a fall in souvenir hunting. In March only 18% wanted a souvenir (down from 25% in 2017) which ties in with Chinese nationals increasingly diversifying the types of vacations they go on – adventure holiday, eco-trips, secondary cities – suggesting a more mature and sophisticated traveller who is not looking for traditional souvenirs.
Another pointer to Chinese shoppers' changing attitudes is that wanting a gift with purchase was among the top 5 drivers in March 2017 (at 24%) but a year later, GWP attraction was diminished to the extent that it does not appear in the top 10 drivers.
While GWP has become less of a priority, attractive promotions remain important rising to 25% from 23% last year. Chinese shoppers also remain committed to well-known brands.
"Chinese travellers may have switched attention away from price and GWPs, but they are still seeking value, with promotions high on their list of needs. Travel retailers need to understand this subtle shift in spending behaviour to get the most out of these key customers," says Stasiulevicuis.
The PRC remains one of the best markets for outbound travel. According to CiR's market data arm Business Lounge – and based on information from scheduled international departures from 57 Chinese airports – outbound Chinese passengers grew by +7.6% last year.
While the top regions for growth were the Americas and Middle East/Africa at +15.5% and +13.6% respectively, many sub-regions easily outperformed this (see chart below). The top three were Eastern Europe (+30%), Oceania (+28%), and Southern Asia and North Africa (both at +25%).
Available now, the latest Chinese Shopper Tracker 2018 from CiR reveals many other highlights about the changing shopping habits of this vital market. In-depth data can be found on:
- Arrivals duty free shopping behaviour and conversion rates
- Pre-trip research and the importance of pre-order
- Usage of digital and social media platforms
- Alternative brand purchasing, and awareness of particular brands.
For further information, please contact Steve Hillam, Research Director StephenH@counterintelligenceretail.com or click here