Home »
CiR's Enhanced Business Lounge Service
CiR's Enhanced Business Lounge Service
26th November 2014
Already providing the most appropriate, relevant and complete sources of data for travel retail executives, our enhancements mean we now provide industry colleagues with an even stronger platform to support future business planning and daily decision making requirements.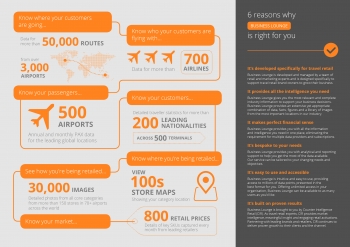 With the addition of new airport locations to our database, an enhanced read of nationality statistics and extended intelligence from our regular airport visits, Business Lounge provides the complete package for industry brand owners.

Business Lounge is built upon CiR's proven track record of delivering growth to the channel, therefore our service comes with an unparalleled understanding of the demands of brand and retail operations. We provide an analytical & reporting support that is enhanced with the knowledge of shopper & market research and proven category development understanding.

Built and serviced by industry experts, Business Lounge provides the right detail for travel retail. For more information go to www.cirbusinesslounge.com or contact CiR Managing Director garry@counterintelligenceretail.com or Business Lounge Director julia@counterintelligenceretail.com.