Home »
CiR to contribute to ACI Helsinki Conference
CiR to contribute to ACI Helsinki Conference
24th February 2016
CiR are delighted to be delivering a defining presentation at the 25th Airports Council International (ACI) Europe Airport Commercial and Retail Conference and Exhibition in Helsinki from 11-13th April.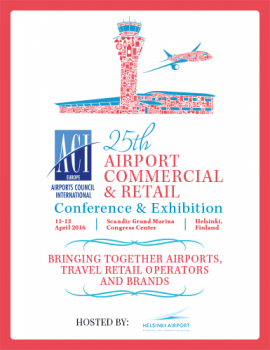 Contributing to the wealth of information and insight that will be shared at the event, CiR will be contributing to the first working session examining how good airports are for brands.
CiR's presentation, delivered by MD Garry Stasiulevicuis, will examine the role of airport and travel retail in positioning and creating a profile for global brands, and look to address the question, "So just how good are airports for brands? The conventional wisdom is that airports and travel retailing are the world's best places for positioning and promoting brands. What is the evidence for this?". The session, led by Furla Global Travel Retail Director Gerry Munday, will conclude with a panel discussion including representation from Paul & Shark, Bacardi and Neuhaus.
Further supporting the conference theme, 'Airports As The Great Global Brand Ambassadors - The Further Advancement Of The Most Effective Marketing Platforms In The World', subsequent working sessions will examine Retail-tainment, consumer participation, and retail theatre, as well as Business Transformation: Challenging the way that airports do business, "off-piste" concepts in airport retailing and the traveller's digital journey.