Home »
CiR releases its most in-depth Chinese traveller attitudes and behaviour survey
CiR releases its most in-depth Chinese traveller attitudes and behaviour survey
1st March 2017
Travel retail analyst, research and category expert, Counter Intelligence Retail has launched its largest and most comprehensive study of Chinese travellers' attitudes to shopping in the duty free and travel retail market.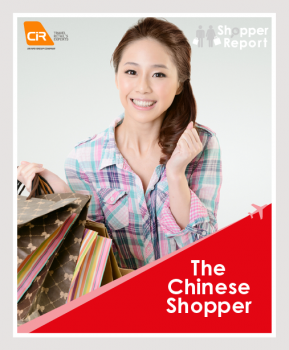 CiR conducted online research among over 1,400 recent Chinese travellers living in or near 80 Tier 1, 2 and 3 cities, across 29 regions. "As well as uncovering general buying trends, one of the aims of the survey was to identify key variations in shopping and travel behaviour between Tier 1 city residents, and the emerging middle classes in Tier 2 and 3 cities," says Garry Stasiulevicuis, President of CIR.
Some initial findings across all respondents include the following:
International travel has become relatively commonplace with close to half (47%) of respondents taking 2-3 trips in the past year, and more than one in four (27%) taking four or more trips
Alcohol attracts the most footfall with more than 8 out of 10 duty free shoppers of both sexes visiting the category, higher than the others categories of beauty, confectionery, tobacco, fashion/accessories, and jewellery/watches
Beauty has the highest conversion rate amongst shoppers, with 80% of visitors going on to purchase an item, rising to 84% amongst female shoppers
Alcohol attracts more attention from Tier 3 shoppers than Tier 1 and 2, with the second highest conversion rate at 72%, rising to 79% amongst Tier 3 visitors to the alcohol section
Tobacco appeals to Tier 1 shoppers more than expected, whereas Tier 2 shoppers have a strong propensity to purchase confectionery and jewellery & watches
Millennials' desire to shop is clear among Chinese travellers under-35 who had a marked propensity to spend more in 'makeover' categories such as fashion & accessories, jewellery & watches, and beauty
Quality, price and packaging are key attributes that appeal to Tier 3 shoppers specifically
70% of Chinese travellers say their spend on duty free is higher now than two years ago, primarily due to more frequent travel and taking advantage of cheaper prices in duty free.
90m Chinese travellers by 2025
These are some of the top-line finding of CiR's Chinese International Traveller & Shopper Report. However, the study drills down to the specifics of purchasing in the six different categories to find out about general attitudes to duty free; identification of shopper profiles; purchase drivers for the Chinese; as well as barriers to purchase.
The report is a fresh perspective on the hugely important Chinese shopper and comes at a time when traveller numbers are soaring. "The Chinese are the fourth most travelled nationality, with over 65m flight passengers in 2016, an increase of +17% on the previous year, higher than any other in the top 30 list of travelling nationalities," says Stasiulevicuis.
CiR's forecasting data predict that Chinese international flight passengers will have increased by +38% to 90m by 2025, indicating that Chinese shoppers will continue to be a key nationality for the duty free and travel retail channel in future.
The Chinese International Traveller & Shopper Report 2017 is one of a series of reports from CiR that examines duty free shopping behaviour among key nationalities travelling worldwide, including British, American, Indian, Russian and South Korean.
For further information, please contact: StephenH@counterintelligenceretail.com or visit: https://counterintelligenceretail.com/buy-reports/chinese-shopper-report-2017